Design & Fabrication
Full Design Solutions for Equipment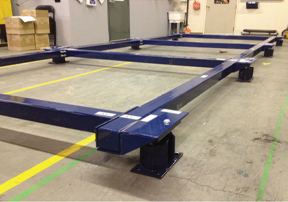 Tecoustics makes it easy to find the solutions you need for all of your equipment installations.  Our fabrication solutions are cost-effective, and tailored specifically for every every application.  Through consulting and working with our customers, we can expand their product offerings to include 'at extra' components, such as support frames, inertia bases, and seismic Computer Room A/C unit stands.  We design these solutions fully in-house with low turn around time, and with ease of installation in mind.  Instead of integrating our vibration and/or seismic controls to an existing or pre-purchased equipment base, let us coordinate and provide the isolation/seismic controls as well as the support frame.  This one point of contact approach not only brings overall costs down, but minimizes on-site or field-fit modifications.  Our custom design services include:
Equipment support frames
Integrator frames or brackets for vibration isolation or seismic controls
Concrete or Steel support bases
Finite Element Analysis Tools
3D & 2D submittals
Coordination with BIM drawings
Customizable designs (bolt together, fully welded, custom colors and finishes)
Labour saving installations (test fitted before shipment)
One point of contact for design, fabrication, vibration isolation and seismic controls
For general information on our design and fabrication services, please download the brochure here.
Custom Brackets & Adapters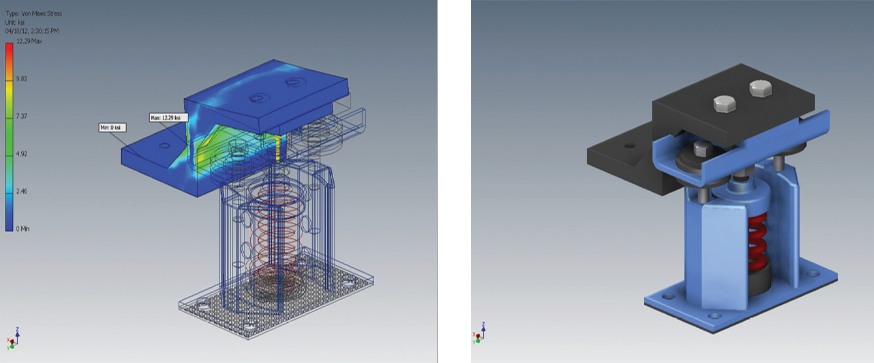 Depending on your equipment's factory mounting locations, or site conditions, it may not be possible to install sufficient vibration isolation and/or seismic controls.  Tecoustics specializes in offering custom fabricated brackets designed specifically for your equipment.
Equipment Support Frames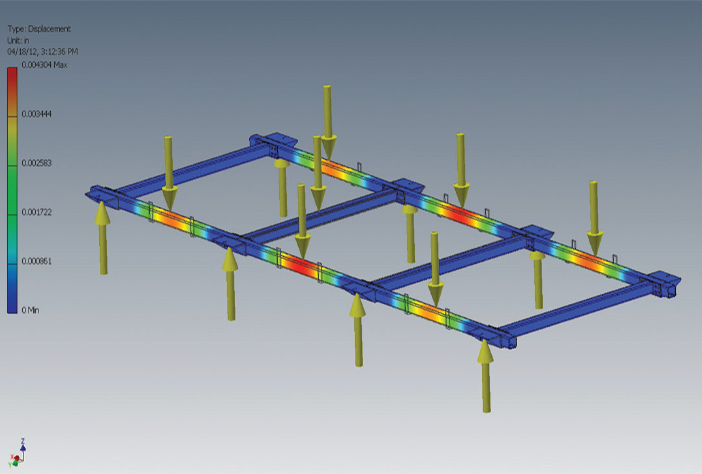 Most long span, heavy, or multi-celled equipment require a support frame of some kind.  Tecoustics can provide the customer with an 'equipment-to-structure' solution by designing a custom support frame tailored to the client's needs, as well as the vibration isolation and integrated seismic controls.  A custom designed frame ensures proper fit on site with no field modification, a design tested using FEA and computer simulation, and minimized materials.  Options can include full modularity, outrigger/hoisting brackets, multi-unit support, and finishing options (powder coated, hot dip galvanized, rubberized)
Please contact us for more information on our custom design solutions.