Wet Side
Progressive Solutions for the Mechanical Contractor or Mechanical Equipment Supplier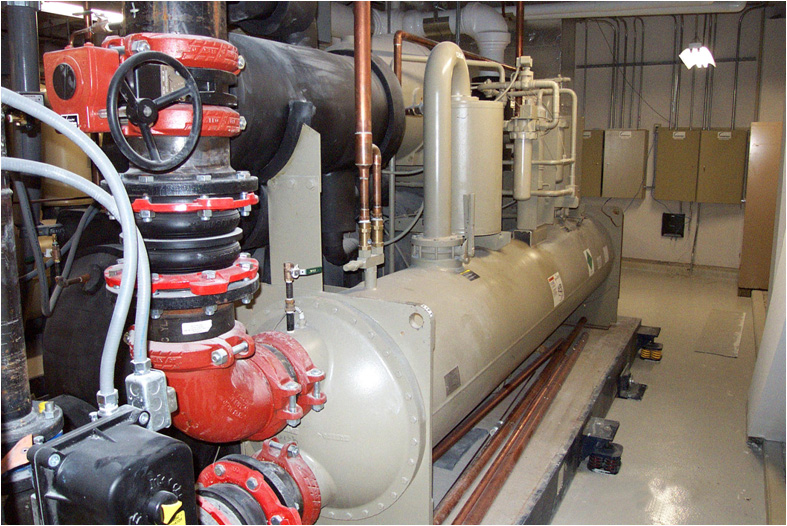 Tecoustics carries a full range of products and services for the Wet Side Mechanical Contractor or Mechanical Equipment Supplier.
Mechanical Contractor Services
Specification Consultation
Vibration Control product supply for Pumps, Chillers, Cooling Towers, Unit Heaters, Piping and more
Seismic Vibration Isolation product supply for all mechanical equipment
Custom Inertia bases for base mounted pumps
Design & Supply or Review of equipment support frames or isolation bases
Full range of neoprene and stainless steel flex connectors for piping systems or equipment connections
Full thermal expansion analysis and design/supply for horizontal or vertical piping expansion systems including expansion compensator systems and spring supported riser systems
Full seismic design services including anchorage analysis of all mechanical systems and equipment, project management, on-site coordination of design and product installation and project certification documentation and signoff
Mechanical Equipment Manufacturers and Supplier Services
Vibration Control product procurement, design, and supply
Vibration Isolation with restraint against Wind and Seismic forces
Design or review of equipment support frames
Integration of vibration and or seismic controls into equipment assemblies
On-Site installation coordination and training available
Seismic Equipment Fragility Certification – Provide the customer with the documentation required to supply their equipment to a seismic project
Riser Systems
Tecoustics has a full range of solutions to meet any riser specification.  Through consulting, our solutions are tailored to the customer's needs and requirements.  Our full cycle design team can provide a complete design package including pipe stress analysis, structural loading, thermal analysis, riser layouts, branch line analysis and custom bracket design.  Through experience, our project management and design team can bring you cost cutting solutions that outperform competitive designs.  As a benefit to our customers, we also offer design and consulting services at the tender stage to increase coordination between trades and ease installation burden.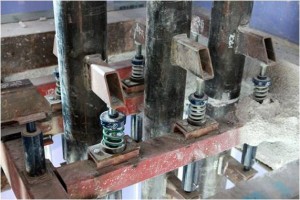 Mason Spring Riser System
Tecoustics has built a reputation offering spring riser systems, a state of the art vertical riser system that incorporates spring mounts strategically placed to support the riser, isolate the system from structure and allow for thermal expansion and contraction.  This support design eliminates many of the problems associated with traditional expansion compensator, or expansion loop designs.  The spring support systems can be designed to utilize a central isolated anchor which remains neutral during operation, or a totally free-floating system with spring supports only.  A spring riser system allows the load at each support point to be known under all conditions (empty, full, and operating at both temperature extremes).
With a Spring Riser System, you eliminate:

Costly and labour intensive expansion loops
Excess transmission paths to structure
Potential failure of expansion compensators
Higher horsepower equipment required to overcome additional friction and direction changes from expansion loop designs

While gaining:

A thermal, vibration and seismic solution
A system which is neutral on the anchor at operating
A piping system with no locations for failure
Reduced labour
For more information on Mason Spring Riser System, please download the bulletin here.
Please contact us for more information on the above services.